Katja Klein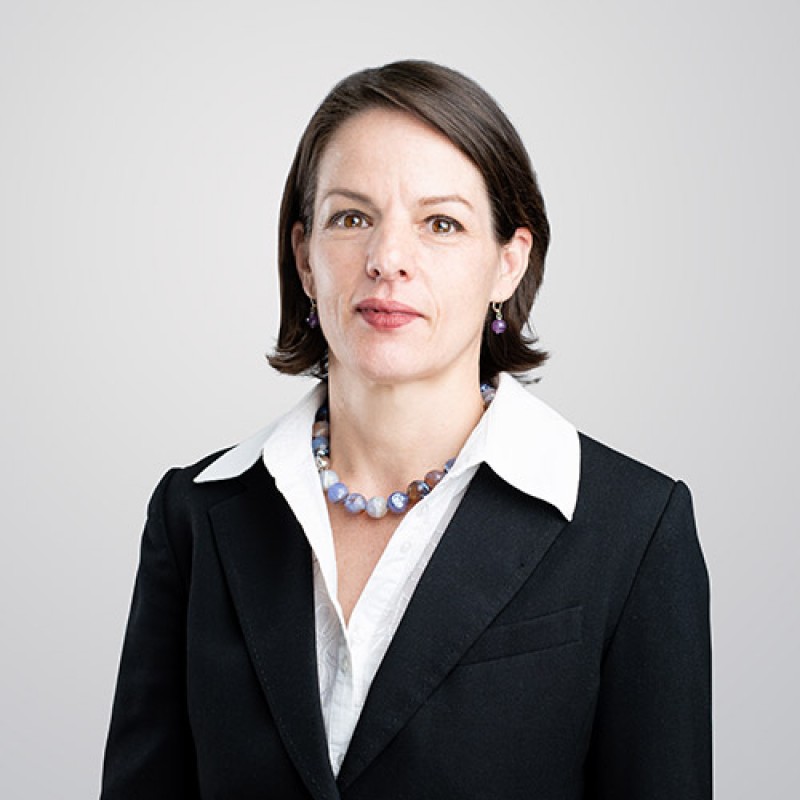 MBA (IESE), LL.B (UCT), B.Bus.Sci.(Hons.)(Law) (UCT), B.A. (Chinese & Russian)
After working as a language teacher and simultaneously learning Mandarin in Taiwan, Katja completed her articles at PF Koep and Co attorneys in Windhoek, and was admitted to practice in the High Court of Namibia in 1998. She previously served as a member of the Law Society of Namibia's Ethics Committee, as a co-opted Councillor on its Council, and on the Legal Practitioners' Disciplinary Committee. Katja speaks English, German and Afrikaans as mother tongues. She taught herself Mandarin Chinese over many years and speaks excellent Spanish.
Katja has worked internationally for many years. In 2002 Katja obtained an MBA from IESE Business School (Universidad de Navarra) in Barcelona, followed by investment banking/corporate finance internships with the High-Tech Engineering and other teams in major banking houses in London, New York and Düsseldorf. In 2004 whilst at IJG (Pty) Ltd in Windhoek, she was part of the team that listed Namibia's first BEE private equity fund, serving as a director of Stimulus Investments, its fund manager, Stimulus Private Equity, and of other Namibian entities.
After her roles at Stimulus, Katja worked as project manager and senior team member on various projects in Munich, Shanghai, Taiwan, Spain, Switzerland and Namibia. These projects included global procurement in the laptop industry in Taiwan and Shanghai, FMCG market research in the German-speaking countries of the EU, M&A in the automobile industry (Spain and Germany) and pharmaceutical market research in Germany and Switzerland). In Namibia, Katja worked on projects involving due diligence, logistics coordination and major infrastructure tender preparation/coordination for multidisciplinary teams of professionals.

During 2010, Katja formed part of the IJG African Alliance (Pty) Ltd team as Managing Director of IJG African Alliance's private equity company. From 2012, Katja served on the Executive Committee of the Development Bank of Namibia, responsible for supporting the CEO in the Bank's business strategy planning and key stakeholder engagement. As Head of Department, Katja also oversaw Research and Product Development, Corporate Communications and Business Development. At the Bank, she served on the Assets and Liability Committee and on the Management Credit and Investment Committee. As of 2015 Katja focused on multidisciplinary projects including project implementation, financial services, construction, education and mining services.

Qualifications and Career
South Africa
1993
Bachelor of Business Science (Law)(Honours) - UCT
1995
Postgraduate Bachelor of Laws (LL.B) - UCT
Taiwan
1996
Certificate: Chinese Language - Chinese Culture University 文化大學, Taipei
Spain
2000 - 2002
MBA - IESE Business School, Barcelona
UK, Germany
WestLB Panmure internship
USA
Citibank GCIB training
South Africa
2009
Bachelor of Arts (Chinese & Russian) - UNISA
Namibia
2011
Project Management Programme - University of Stellenbosch Business School
Japan
2013
Programme in Development Finance for SADC - JICA, Tokyo
South Africa
2014
Master in Strategy Execution - Strat.exe Consulting
Taiwan
1996
Teacher of English, 斗南鎮雲林縣,Tounan
Namibia
1997-2000
PF Koep & Co Attorneys, Notaries & Conveyancers
1998
Admission as Legal Practitioner of the High Court of Namibia
2004-2005
IJG Coporate Finance (Pty) Ltd / Pointbreak
Asia/Europe/Namibia
2006-2009
Independent Contractor
Namibia
2010-2012
IJG African Alliance (Pty) Ltd
2012-2014
Development Bank of Namibia
2015-2019
Independent Contractor
2019-present
Consultant - Ellis & Partners Legal Practitioners